Our focus is directed towards summer varieties but as winter is not so far and spring is already prevailing the sky. Let's pack for it by looking at the latest fashion wears as it's been a long time with summer design we all want something different. Winter is the season where we mostly prefer to buy dresses by which we can get properly covered as well as look sophisticated too. Today we are sharing the Latest Women Best Pakistani Winter Dresses Designs Collection 2019-20 by Famous Pakistani Brands.
Winter choices mostly include the designs on which it's comfortable and stylish at the same time to wear cardigans upside the clothes. However, our fashion designers know before their people speak & are bringing unique and amazing varieties for people of all ages these winters like every year. Let's have a look at Latest Women Best Pakistani Winter Dresses Designs Collection 2019-2020 by some of the salient brands:
Chinyere:
Chinyere being a famous collection of all the time has been fascinating us every season either winter or summer, spring or mid breeze. Not only seasons but also the collection has no limits for occasions too like Eid, party, casual wears, etc. Chinyere does not only serve men but a number of its collections have been launched for women until now. Similarly, this summer Chinyere launched its stunning collection consisting of various designs like every year. This winter Chinyere is providing us with something different.
AlKaram: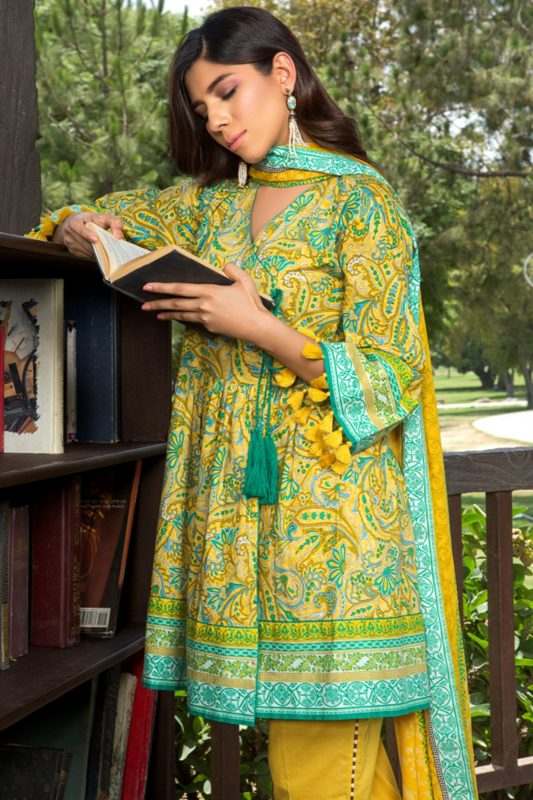 We all are well aware of the house of Alkaram. This fashion house has a variety of various things including clothing, bed sheets, etc. Is specifically we talk about the women's clothes than as in summer we bought several collections by Alkaram, probably we are going to do the same for winter just like last year when Al Karam launched its winter assortment for ladies. Now after the successful response, this year Alkaram winter assortment has disclosed vol-3 collection. Al Karam textiles have presented 30 prints of unstitched format specially designed for New Year parties for girls. Once again long shirts and kurti fashion are introduced having a mixture of contemporary and classic prints with a little modification of bottom wear with stretchy trousers and palazzo. The brand has introduced the ideal combination of embroideries & various prints on linen and pashmina. The color scheme for this latest collection of winter has slightly bright and prominent where the dresses are the creative blend of the regional style, modern embroidery, and uniqueness.
MARIA.B:
Beautiful and stylish similar to the brand designer herself. After the success of the recent collections, Maria B is now launching its winter collections for women. Finally, wait is over because Pakistan's no.1 brand has unveiled the latest winter collections. The outfits are stylish and are mostly best suitable for evening outgoings such as candlelight dinners, parties, evening functions, bone fire, etc. Sometimes designers are confused regarding people's choice but Maria. B is the one who believes that only professionalists can do work and that is the reason why its collections are always highly demanded and loved by the customers.
This new collection consists of both stitched and unstitched clothes with very reasonable prices that one cannot consider them so high or so low. In this modern age, every woman and girl wants to look stylish by wearing simple dresses, same way Maria.B has always designed just according to people's choice. Though this winter dress collection generally specifies party wears, with the use of bright colors like black, maroon, purple, red, green just perfect for teenagers. Where on the other hand the collections for women is also available with soft and light colors elegant in their own i.e peach, pink, yellow, silver. It is to inform you all that these beautiful latest collections are now available at their outlets. hurry up and keep your dressing up to date.
Khaadi: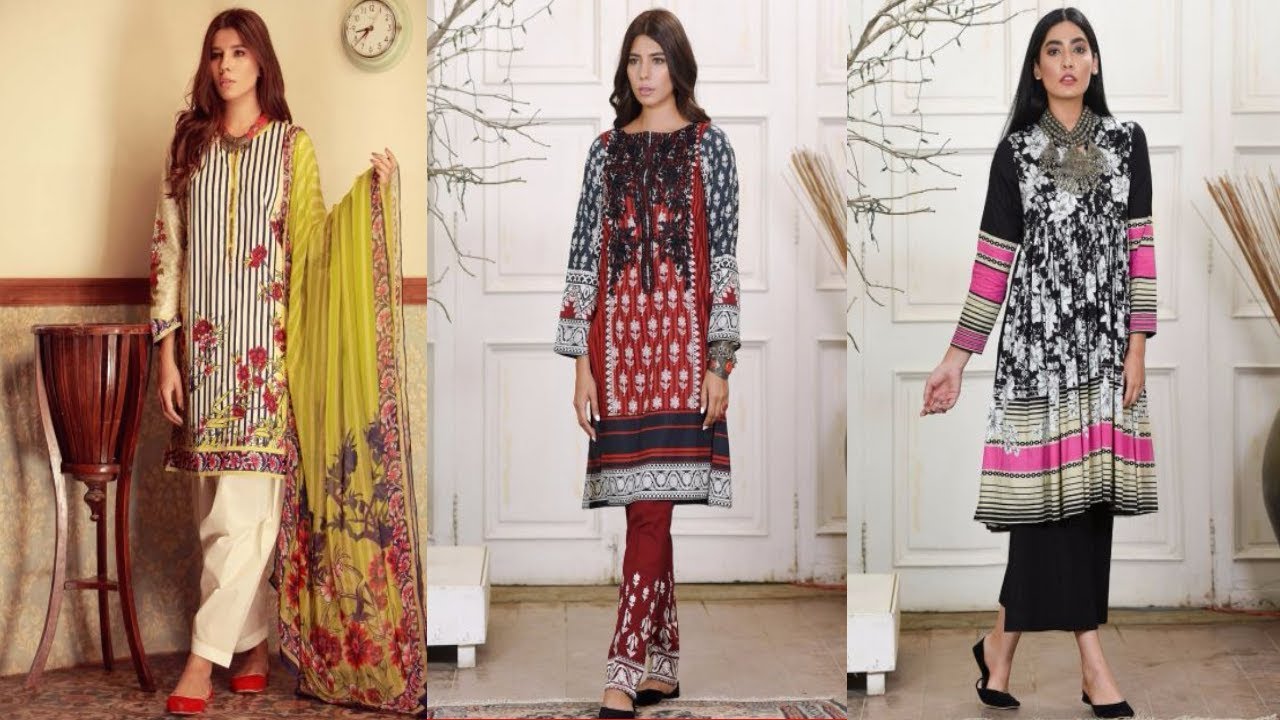 Khaadi is usually famous among us for its kurta awesome kurta collection. Khaadi has introduced the top khaadi formal wear collections. Previously Khaadi has been fascinating us with amazing summer kurta varieties and now winter dresses varieties are revealed by the brand. In this collection's latest design, technical cuts and patterns can be seen. The kurta collection can be worn with pajama, pencil trouser press, churi, jeans, and other garments. With the superb collection of A-line shirts, long shirts women of all ages are provided with the most fashionable touch in their looks. The dresses are formal and casual as well as the best party wears are also now available.