For all the brides-to-be that aren't notably well versed in bridal fashion, specifically once it involves dresses, then this article on our pick of top seven gown designs will offer you a general grip on the topic. No shame if all things bridal aren't your forte. Let this be a learning experience and have a good time along the way. You can shop these Pakistani dresses online from your favourite designers.
Below we've listed a number of the most fashionable gown styles:
Lehnga
Angrakha
Sharara
Gharara
Farshi Pajama
Bridal gown
Shalwar kameez
Top seven gown designs for the Pakistani Bride
1. Lehenga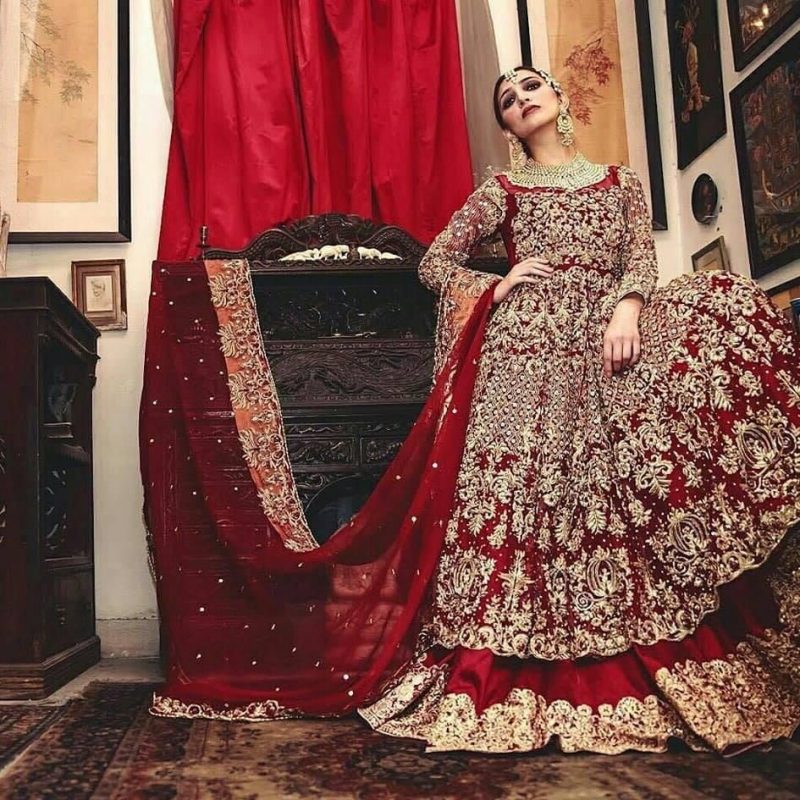 For better or for worse, culture and tradition paint every aspect of a Pakistani's life, as well as the marriage. Desi brides are the epitome of glitz and glamour on their big day.
Lehenga is the first in our list of top seven gown designs because it's the most iconic garment of all. Whenever you think of a standard bride, the look comprising of a red or maroon lehenga paired with a choli and an elegantly draped dupatta is the image that seems in your mind's eye.
Lehengas are available in different shapes and styles. you're guaranteed to find one that's excellent for your physique. If you're curious about what would suit you especially, have a glance at our article on the best gown styles for your body type.
The garment is comparable to a flaring and glamorous long skirt. A fitted blouse, choli, or perhaps Kurtis may be paired with a lehenga. With an array of materials on the market, your lehenga may be stiff and sculpted or flowy and ethereal. Opt for whatever works best for you.
2. Angrakha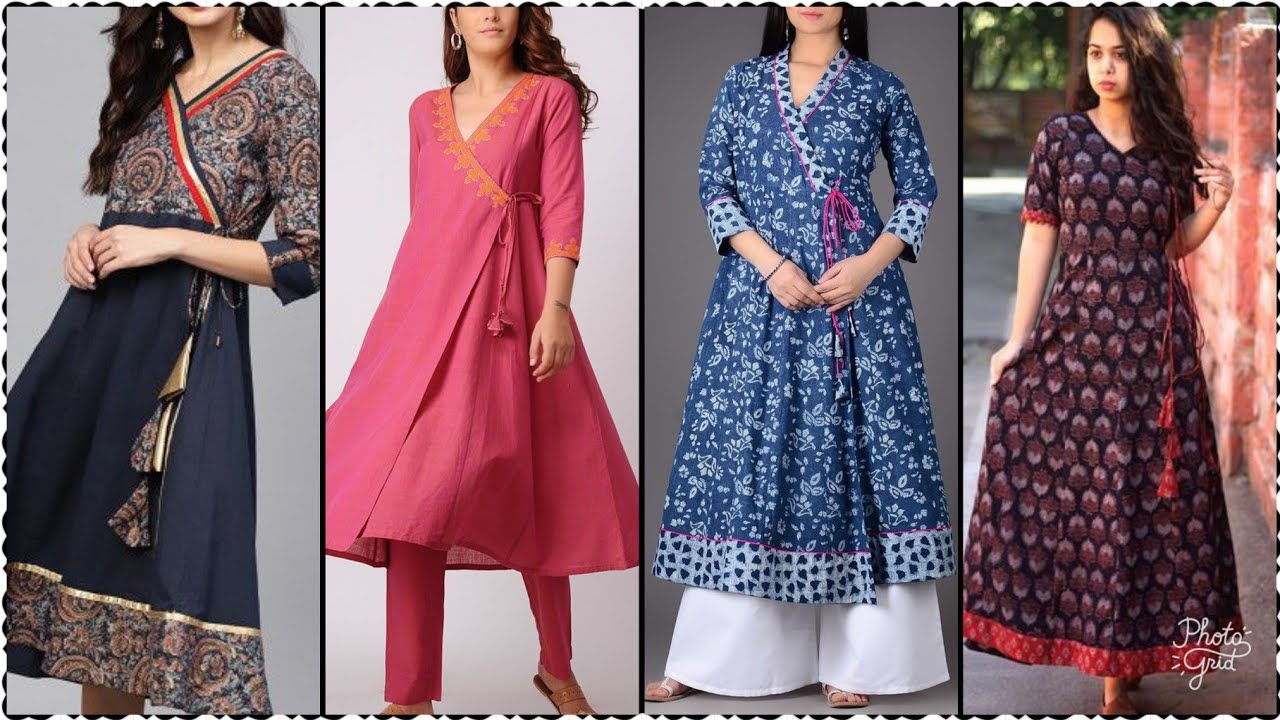 A very ancient and distinctive choice is Angrakha. The design is said to have been derived from Rajasthani traditions. The garment has flow and flare. it'd suit tall brides notably well, giving a sleek look suitable a queen. The dress reminds one of the peaks of the Mughal Empire when wasteful decadence was the norm for those of royal blood. This kind of dress would work well for your mehndi event. A bit additional detail and this dress would look nice for you nikkah, baraat or valima also. If you're thinking of mixing your Mehendi and shadi functions into what has been referred to as shehndi then we'd suggest that you simply opt for this dress to your fusion event.
This long frock can be paired with fitted tights, like a churidar pajama. The cut and handicraft of the garment create it comfortable to wear and hassle-free to hold. nice for any weddings in any season. you may even wear this once more on other formal occasions by pairing the dress with a simple dupatta, it won't appear over the top.
3. Sharara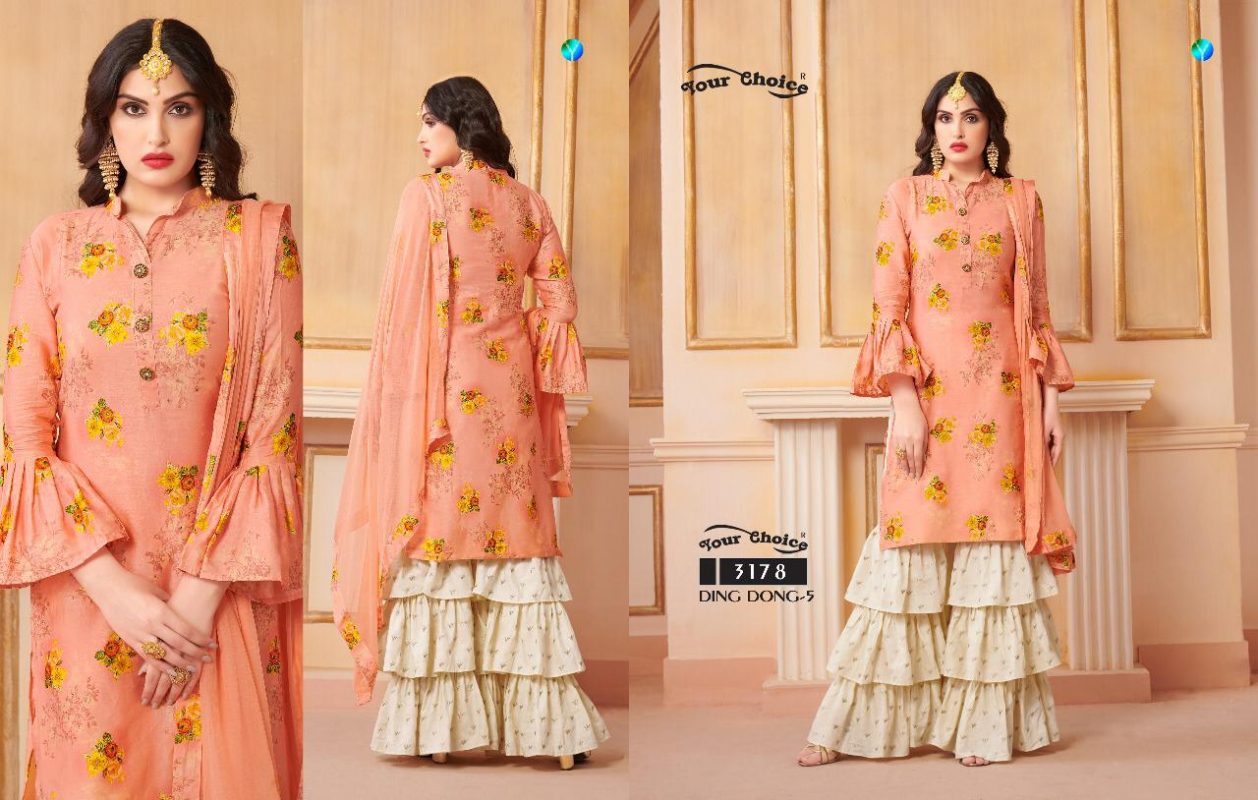 To the untrained eye, a sharara appearance deceivingly almost likes a long flowy lehenga. It is, in fact, a pair of trousers with many flares and is typically worn with a straight cut or Anarkali-style Kurti. These bottoms are characteristically loose. Paired with a dupatta, the look is complete. Since this sort of wear is lightweight and easy to hold, it's an excellent choice for the bride that doesn't wish to be weighed down or have her movements restricted.
4. Gharara
Gharara is pair of trousers/pants that are usually fitted at the knees, there typically is a kind of band or border in the area where the fabric is joined and gathered in the type of pleats. This adds a touch of volume and body to the lower half of the trousers. Normally, a gharara is paired with a tunic or Kurti of short to medium length. This piece will look gorgeous with embellishments and embroidery.
5. Farshi Pajama
This sort of garment is comparable to the previous two; gharara and sharara, there are slight variations that designers perceive best. However, it's a substantial floor-sweeping length as the name suggests. Tons of additional cloth is needed to create it and maybe this is not the best choice for a summer wedding.
6. Bridal gown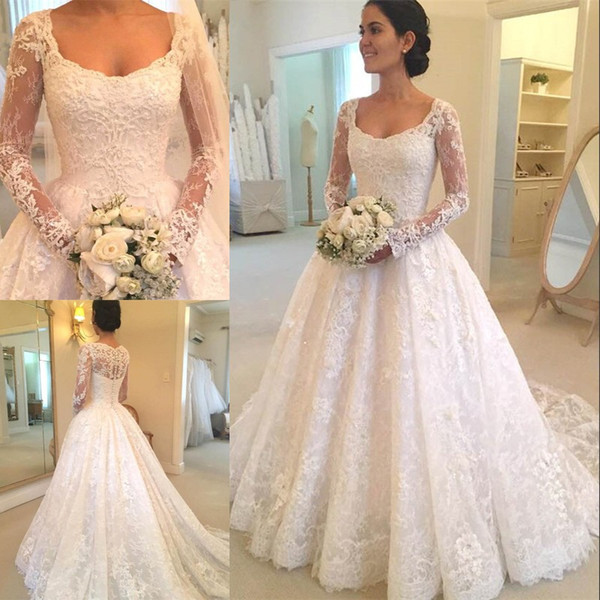 Bridal robes are available in numerous styles and you may find something that suits you. A gown with a long train appearance regal and presents a dramatic look, leading to nice pictures. This vogue is inspired by western formal wear; however, it has been remodelled consistent with our culture and fashion trends.
This class can additionally encompass maxi dresses and pleated frock styles. Gowns may be paired with bridal jackets. The layering effect appearance exquisite and adds dimension to the bride's look. This ensemble would be the perfect choice for a winter wedding.
7. Shalwar kameez
Another nice choice is the shalwar tunic. Tho' not the first pick of many Pakistani brides, this look would be ideal for petite women and maybe quite versatile due to variations in the tunic length and sort of shalwar. The various styles of shalwar include Patiala, harem, Afghani and many more.
You could interpret the look and wear it once more on a formal occasion; therefore, your bridal shalwar kameez won't simply be shelved for all eternity.