Luxury Swiss watch brand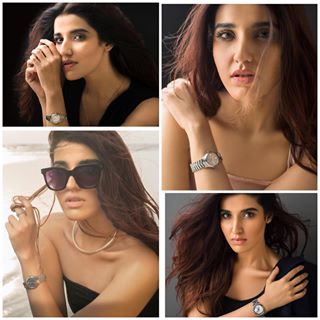 Swiss-made luxury handmade watches are the most expensive and famous watches in the world, rightly so with their standard of mechanism and usage of metal gears. Eugene Blum and Alice Levy founded Ebel, a luxury Swiss watch company in 1911. The brand's name "Ebel" was created by the combination of the first letters of both the names — Eugene Blum Et Levy. An event was held where the brand officially marked its entrance in Pakistan choosing a renowned celebrity from our entertainment industry as their brand ambassador. Cafe Flo, an upscale eatery, with an intimate indoors and a sunny-escape outdoors seating arrangement was set up beautifully in pink and white ornamentations with jasmine centerpieces for the announcement of the face of Ebel in Pakistan. A little herd of photographers clicked away their cameras with urgency is welcome. Dressed in black from head to toe with a gold belt fastened on the waist and hair put up in a high ponytail, Hareem Farooq makes an entrance with multiple cameras going off in perfect synchronization. As the chatter and excitement died down, the attendees were invited to watch a video message from the CEO of Ebel Watches. He expressed immense pleasure in launching the brand in Pakistan and introduced the face of Ebel, the Heer Maan Jaa actress, Hareem Farooq. She was presented with a gift of an aesthetically designed Ebel watch over which she shared her feelings on being chosen as the brand ambassador of Ebel in Pakistan. She said that she is extremely delighted for this partnership as the brand is her personal favorite and matches her persona.
Farooq said she is looking forward to this partnership. she feels watches are something that can depict a person's personality. Ebel for her is simplicity, finesse and elegance that speaks louder than anything else and just wearing it adds to my persona. She is privileged and honored and she hopes that she can live up to the expectations.
Here's how Hareem Farooq fights negativity in life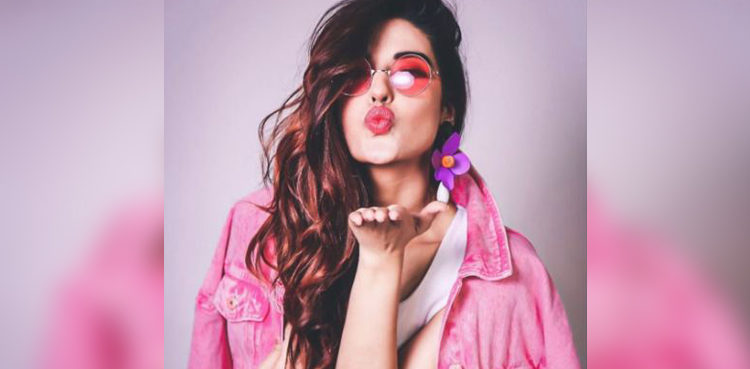 Actress Hareem Farooq wants everyone to stay happy and that is only possible if you stay away from all the negativity.
Taking to Instagram, the 30-year-old starlet shared three ways of keeping evil and negativity away.
Not everything is meant to be heard.
Close your ears the moment you know something negative is about to reach them, be it about yourself or someone else.
Use those beautiful hands of yours to cover your mouth the moment you feel an urgent need to make someone feel bad about themselves or anyone else. Weigh your words before you speak.
Cover your eyes to avoid any unnecessary negativity from burning them (also it'll be relaxing), But don't completely cover them you can't shut out from the world and you never know who might need your help.
The Dusri Bivi actor said the only way to keep negativity un-heard is by not giving it much attention and spread more love and more kindness. She also asked fans to share how they deal with negativity.
Hareem Farooq has worked with many fashion designers, had many photo shoots for different magazines, and clothing brands. She looks pretty in Shehla Chatoor outfit for Diva Magazine.
Hareem Farooq and Mahira Khan Fan-girl each other on twitter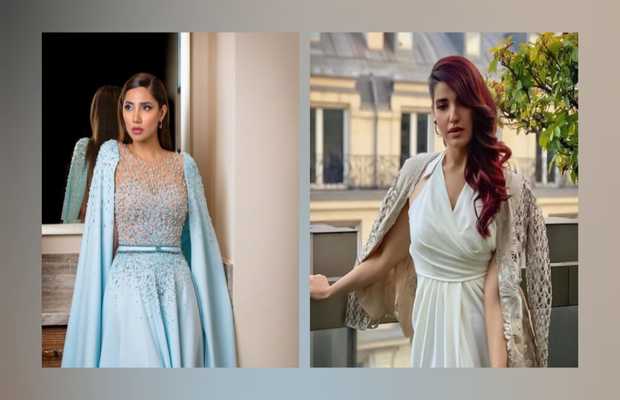 Whoever said actresses can't be friends has not met Mahira Khan and harem Farooq.
Moreover, there is nothing better and inspiring than two powerful women who not only celebrate their achievements but that of other women around them as well.
Farooq, a producer, and actor, recently took to twitter to celebrate the success of her recent movie, to which, Mahira Khan responded in a tweet saying congratulations to her and has planned to watch her movie soon.
The 30-year-old was excited to get praise from Khan and offered to accompany and watch Khan's film while she watched her movie. Also adding that to never stop making Pakistan proud, praising her accomplishment in the industry.
Pakistani romantic comedy film, Heer Maan Ja released in 2019 and was directed by Azfar Jafri. Imran Raza Kazmi produced the film under the banner of IRK Films; Distribution Club distributed the movie. The film stars Ali Rehman Khan, and harem Farooq in the lead roles, aboard Faizan Shaikh, Shamayale Khattak, Sami Khan and Mojiz Hasan in the supporting roles. The film was released on 12 August 2019, on the Eid al-Adha.